Shared Values Partnership.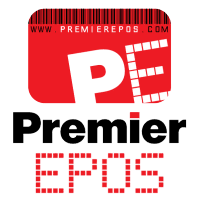 Premier EPOS offers their customers everything they need to run their business efficiently. Everything from their customisable software to their range of hardware options is designed with the customer firmly in mind. Their consultation services to new and existing customers are second to none, which is why they value the work that OXHOO does with the terminals and hardware it supplies.
"The level of contact and support that both Premier EPOS and our customers' have received from OXHOO is outstanding compared to all of our other major suppliers."  Benjamin Dooley, Premier EPOS Marketing and Affiliate Manager.
OXHOO supplies EPOS terminals and other retail hardware to Premier EPOS for a range of customers from a wide range of industries. Premier EPOS prides itself on its reputation for solid customer service, quality products and software that has been developed in partnership with customers to meet all of their needs. Keeping and expanding on this excellent reputation requires partners who think and act the same.
Which is why OXHOO has become a close partner and primary supplier for Premier EPOS. 
And like Premier EPOS always keeps its focus future-oriented, with the latest developments and technology providing world class performance and reliability.
"We receive only excellent feedback from customers on OXHOO products and service. This is so important in today's world, where technology has become more complex and so much could go wrong. But we rarely have to call on OXHOO technical support—excellent as it is—because the hardware is supremely reliable."
Customer service is at the heart of what drives OXHOO forward as a company. While great products and design are at the core of the OXHOO ethos, working with partners and their customers to make sure those products fit business needs is also incredibly important.
"Stellar customer service is non-negotiable for us," Sarah Appleby, OXHOO UK Sales and Operations Manager. "We want to grow with our customers, and the only way to do that is to provide a premium product and support and service to match."
"Working with Premier EPOS is a natural fit for us, because they take customer service excellence as seriously as we do."