Brick-and-mortar stores look
to lure back customers
with innovation
Brett Bundale, The Canadian Press
Canadian retailers are luring customers back to brick and mortar. Consumers want a sense of community. We couldn't agree more.
"People want to get out and have the sense that they are part of a community," said Lisa Hutcheson, managing partner at consulting firm J.C. Williams Group.
"The human connection is really important. Otherwise they're just going to order online.

#retail #community #EPOS #innovation #highstreet #shopping #customerservice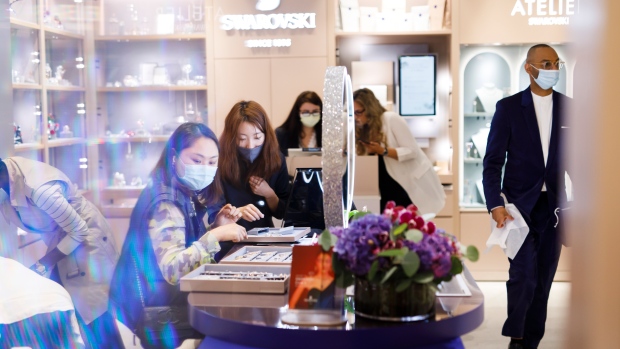 Jean Gu, second from left, helps a customer look over jewlery at Swarovski's newly opened store in Sherway Gardens Mall in Toronto, Friday, Sept. 25, 2020. THE CANADIAN PRESS/Cole Burston , THE CANADIAN PRESS/Cole Burston.