The combination of technology and design.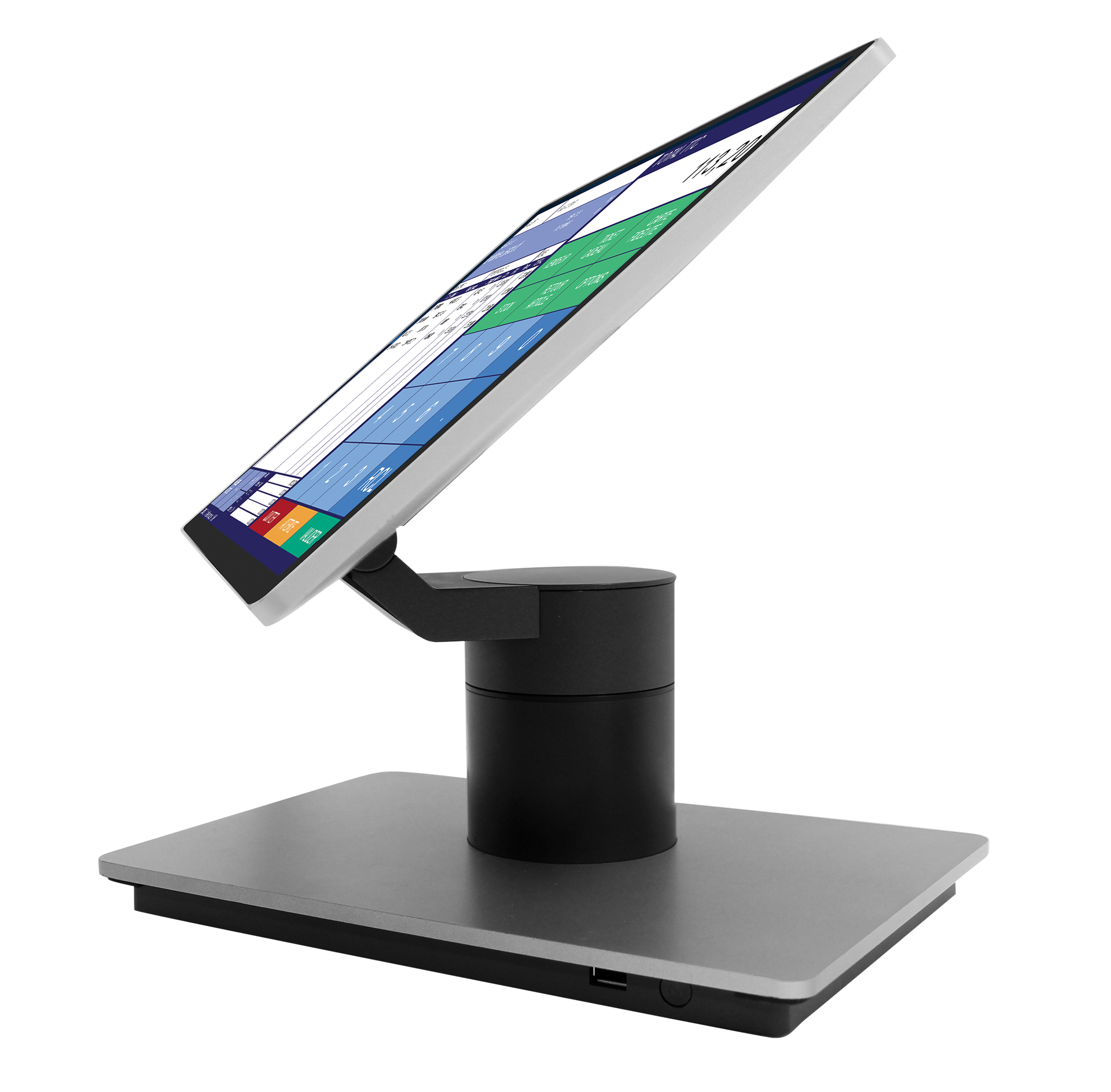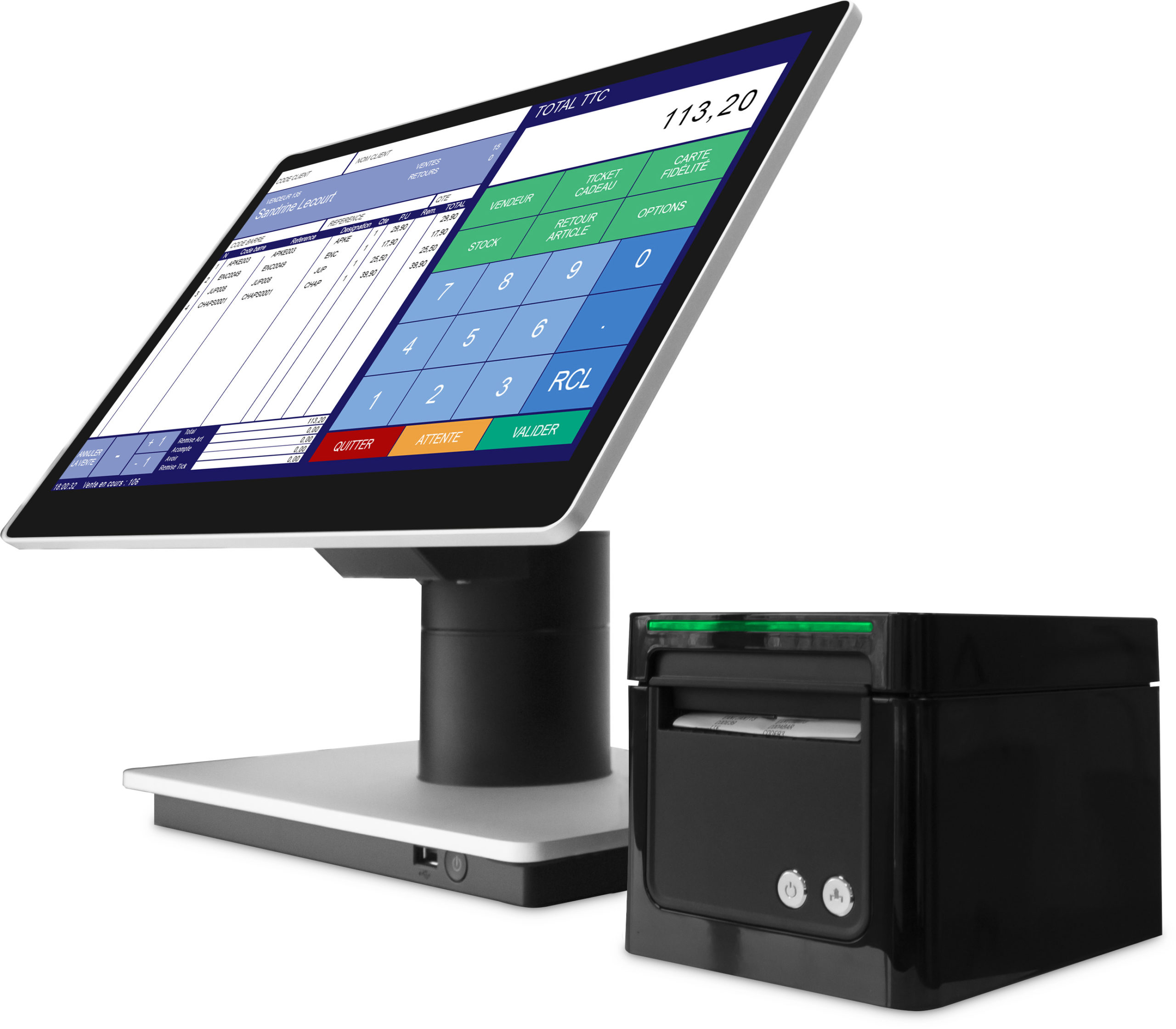 EVOQ, a Terminal in line with your ambitions for your point of sale. Infinitely innovative, EVOQ offers you unrivalled comfort. Design and performance, intel Kaby Lake processors and simplified connections (USB Type C and Fedp ports) will allow you to quickly integrate into all types of environments. Versatile, it will adapt to your point of sale, thanks to its ultra compact, removable and deportable central unit (25.4×9.4x2cm).
Available in 16/9 and 4/3 versions.
CPU
Processor
 4/3 Screen
Resolution
Panel
Speakers
Input/output
Intel KABYLAKE
Intel KabyLake 3965 U
15.1" True Flat 4/3
1024 x 768
Tactile Capacitive
Integrated
1 x DDR4 4GB 2133MHz SO-DIMM (1 Slot 16 GBMax)
1 x M.2 SSD 128GB
2 x M.2 SSD or NVMe (M-M-M) key)
1 x Network RJ45
2 x USB 3.0
3 x USB 2.0 (1 front)
2 x USB Type C
2 x Connectors FeDP
2 x RS232
1 x Outlet Drawer
1 x Alim 19V
Intel Elkhart Lake
Intel Elkhart Lake 6412
15.1" True Flat 4/3
1024 x 768
Tactile Capacitive
Integrated
1 x DDR4 4GB 2133MHz SO-DIMM (1 Slot 16 GBMax)
1 x M.2 SSD 128GB
2 x M.2 SSD or NVMe (M-M-M) key)
1 x Network RJ45
2 x USB 3.0
3 x USB 2.0 (1 front)
2 x USB Type C
2 x Connectors FeDP
2 x RS232
1 x Outlet Drawer
1 x Alim 19V
Intel KABYLAKE i3
Intel KabyLake i3-7100U
15.1" True Flat 4/3
1024 x 768
Tactile Capacitive
Integrated
1 x DDR4 4GB 2133MHz SO-DIMM (1 Slot 16 GBMax)
1 x M.2 SSD 128GB
2 x M.2 SSD or NVMe (M-M-M) key)
1 x Network RJ45
2 x USB 3.0
3 x USB 2.0 (1 front)
2 x USB Type C
2 x Connectors FeDP
2 x RS232
1 x Outlet Drawer
1 x Alim 19V